Raindrops Keep Falling On My Head
Ah, what is that sound? Could it be a plumbing leak? Or did my home come with a waterfall. Oh, no waterfall feature, just a waterfall from the bathroom.
Damn.
I finished my bathroom floor a bit ago and then the entire sewer line decided that after 117 years of faithful service, it was time to retire. Why couldn't it have done that BEFORE settlement?
I took a billion pics, here are the highlights:
Cast iron sewer line.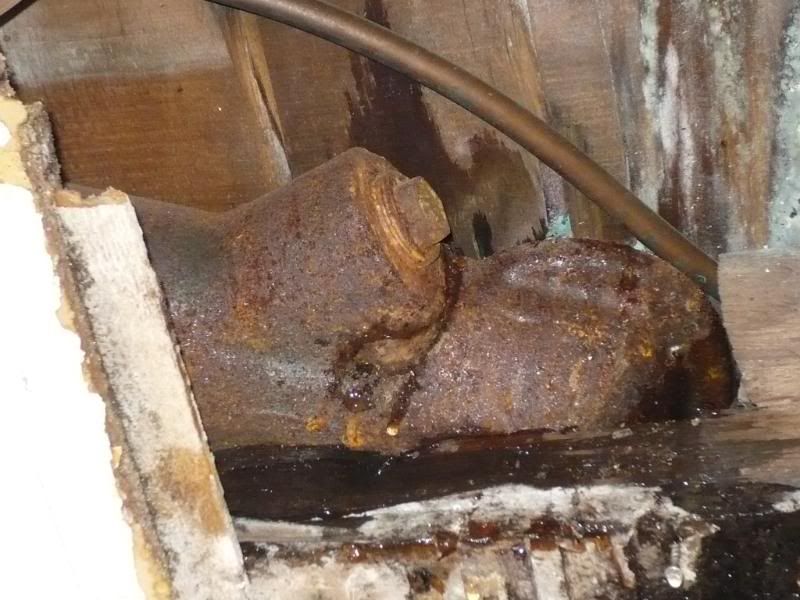 The mess they made while cutting the ceiling out to get at the leak.
Oh, yeah, the bathtub drain was leaking, too, and there was a floor joist in the way, so this was their solution. Honestly, these guys were very professional and this was truly the only option that didn't involve cutting the joist. It reminds me of that old windows screen saver with the moving pipes.
The final picture of the damage. We have to let the ceiling dry out before we replace it. That's fine, we just spent a bazillion dollars on plumbing work!
Labels: annoyances, new house, plumbing